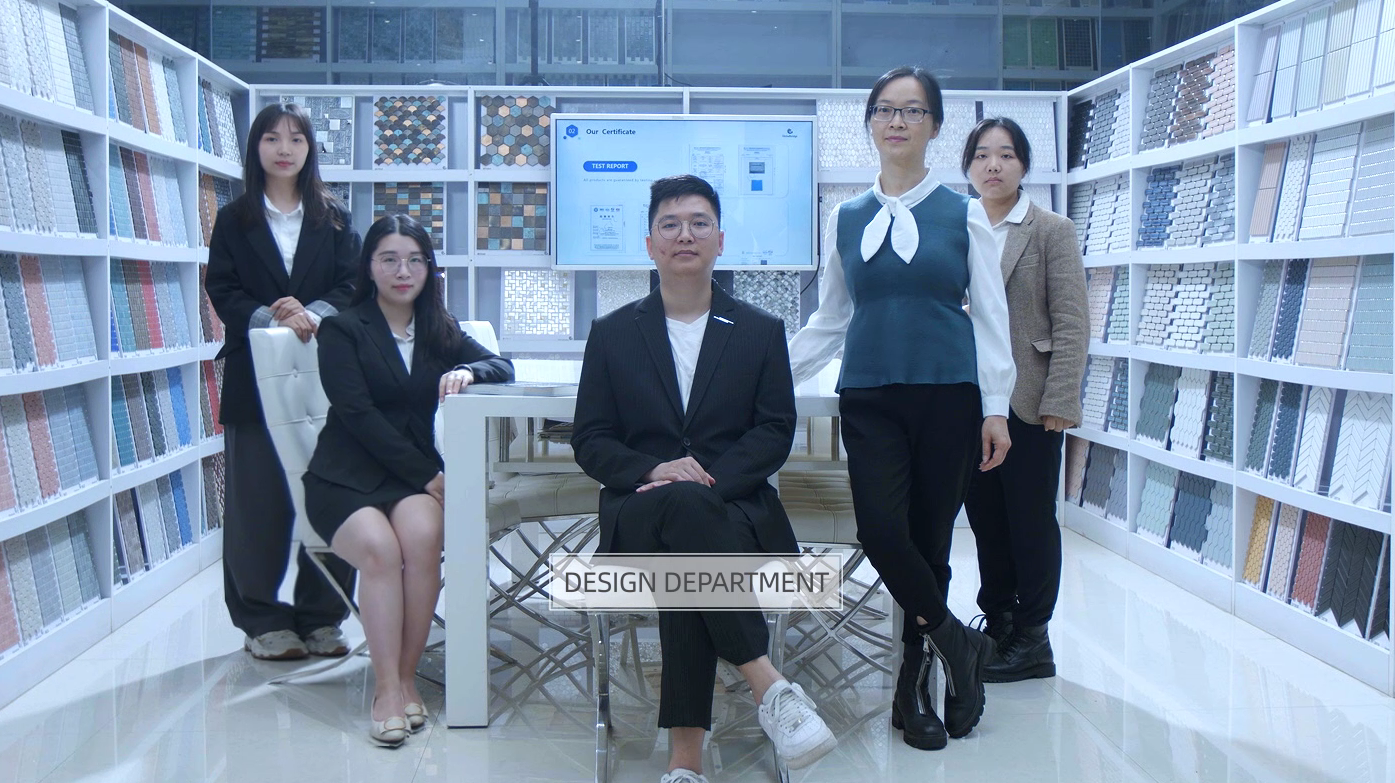 Customized Design
Foshan Global Bridge Building Materials Co., Ltd. was established in 2001 and has been committed to the development and display of artistic mosaics.
With full experience of production design and more than 3,000 project application approvals, our glass mosaic puzzles,
glass mosaic cuttings, and stone mosaic cuttings show the beauty of art mosaics to customers around the world.
We follow the trend of fashion and use the most rigorous technology to restore the picture.
Use various mosaic chips to express the most realistic light and shadow color of the world.
Working Process
Picture From Customer

It's for a private pool. In order to make sure the size is correct, we would like you to offer the CAD file.

Preparing The Rendering

In our rendering, we will let you know what we're going to use. If you want, we could send you the colour chart to confirm they are correct.
Preparing The Rendering
Before packing, we will send you pictures or your mural. And sheets are with the label to recognize where they put.At the same time, we will send you the fixing plan by email.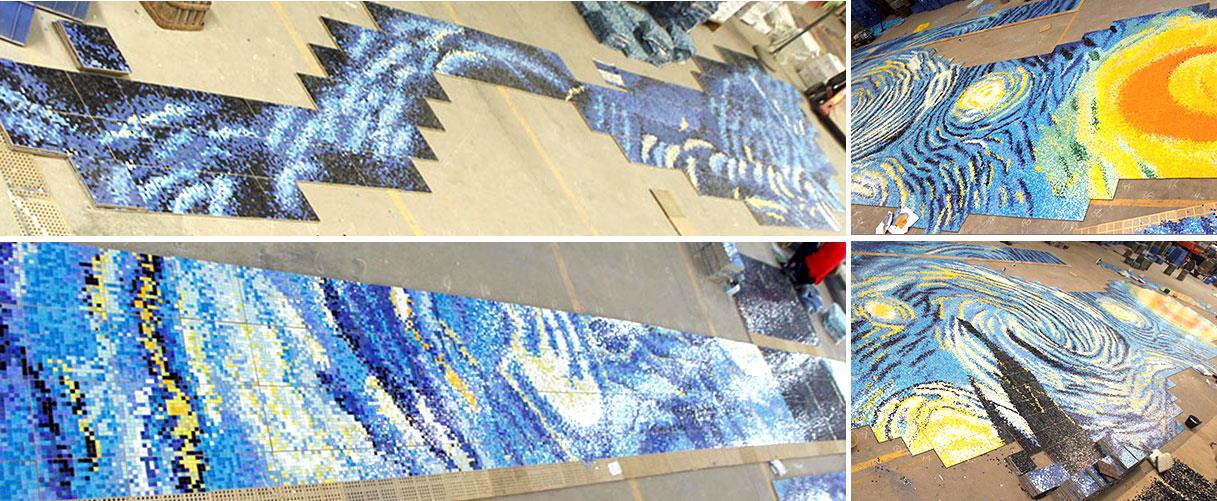 Packing: Wooden Case

We will put the rendering on the case to show you which part inside. It's easy for you to discharge the goods.
Puzzle Case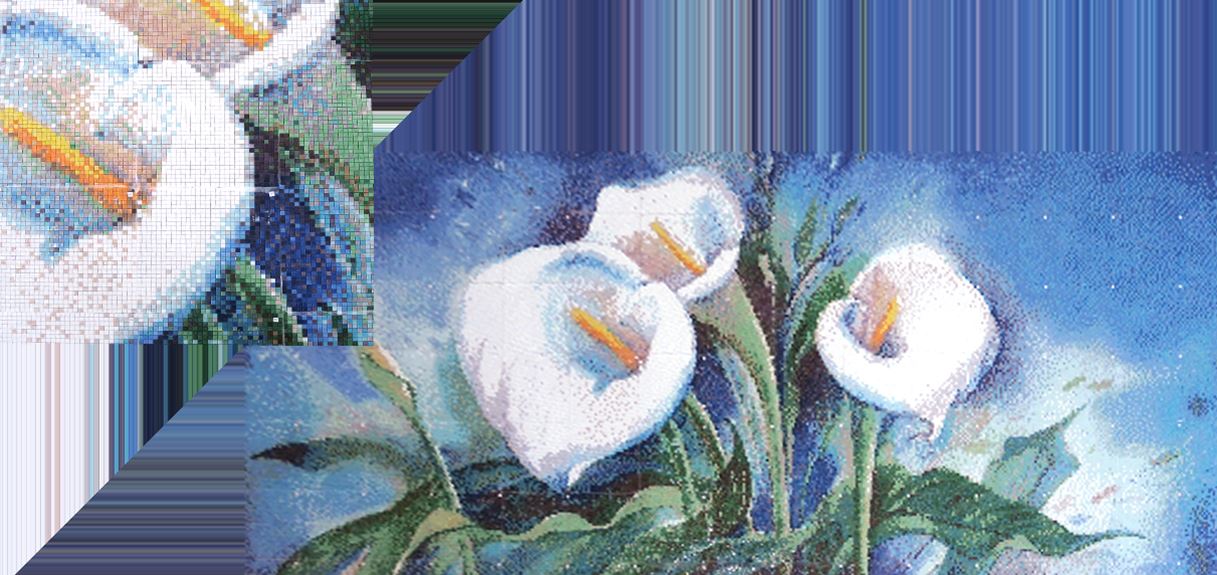 《Matthew Lang》 —Glass Mosaic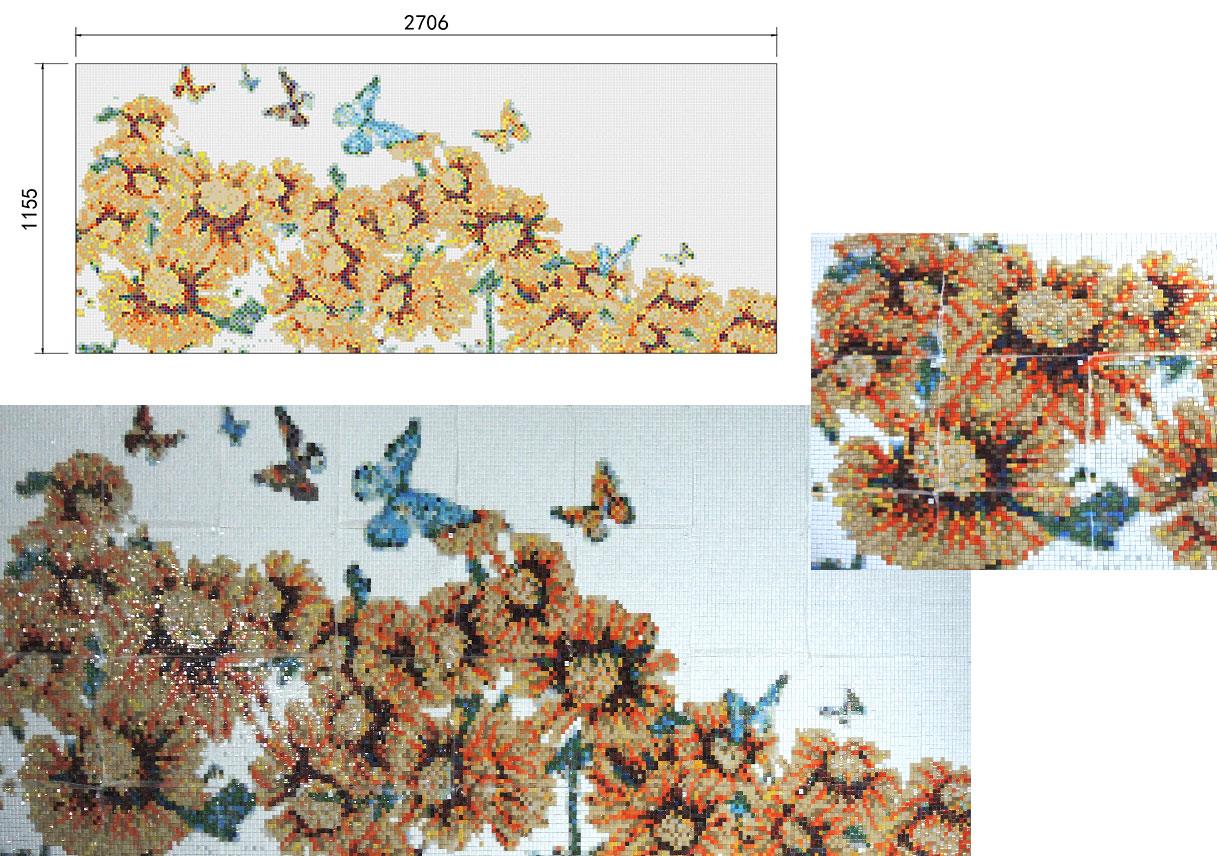 《Flower》 —Glass Mosaic
(Photo of the scene, Some of the details are reflective.)
Hand-cut Mural

Mosaic cutting is manual fine cut, manual labour cost time, the craft is exquisite, the material is fastidious, do not have the aperture, the cost is so high a lot, suit to use in small area place.
《City View》 —Glass Mosaic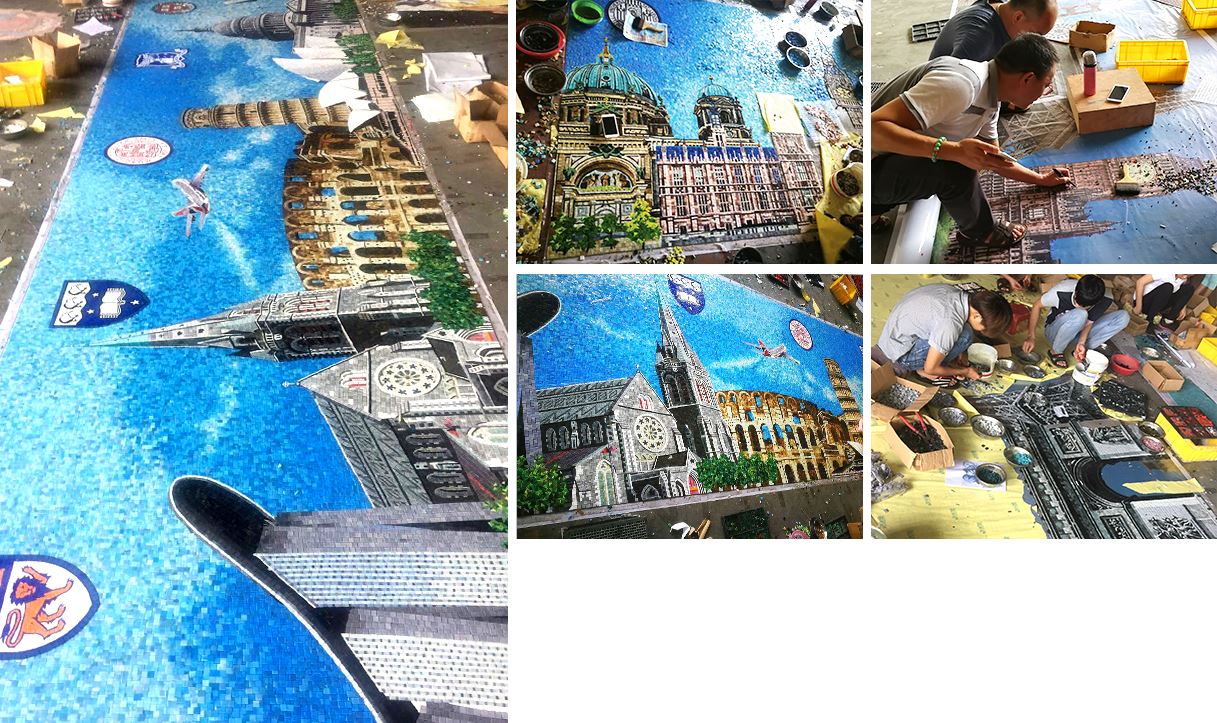 Custom Design
Provide the photos you need, and we can design engineering drawings for you from materials used to renderings.
Contact Us
《Sunflower》

—Glass Mosaic