◆ Exclusive Item From Global Bridge.
◆ Impervious tile has low water absorption for safe use in high moisture settings.
◆ Undulating surface Enamel Glass Mosaic creates different light and shadow effects, trapezoidal enamel can be matched with various patterns.

 Product Code

 

3D weave Trapeziumr

 Price(For Retail)
 $ 18 / Pcs

 Sheet size

 

296 x 307 mm

 Thickness

 6 mm

 Color Family

 Mix

 Tile Material

 

Glass

 Commercial/Residential

 Commercial/Residential

 Tile Use

 Indoor and Outdoor

 Tile Features

 Low water absorption, Anti-acid, Anti- alkali, Frost Resistant

 Package

 

11 PCS/CTN, 1 SQM/CTN, 8 KGS/CTN

 Production Date

 Around 30 days

 Application

 Terms & Conditions

 Click for more

 Warranty

 Click for more

Notice:
◆ OEM&ODM Service is available.
◆ Variations in color, shade, surface texture and size are natural characteristics of all our products and should be expected. 
Images shown are representative, but may not indicate all variations in these characteristics.
◆ Prices as noted are subject to change without notice. Price shown above is retail price, for the distributor price is negotiable. 
Please contact our sales or distributor for current pricing. These prices do not include shipping or applicable sales tax.
◆ If you need more product pictures please kindly contact us.
1. Designers from Global Bridge have dedicated their research to enameled glass mosaics, creating an innovative product line that utilizes spatial geometry and fashionable colours.
2. Light luxury metal with matte glass mosaic, keeping up with fashion trends, is the best choice for home decoration, stable characteristic is not easy to change color, waterproof and anti-fouling easy to install.
3. This mosaic is easy to install and clean. We will also provide special installation guidelines.
4. Made of environmentally friendly recycle glass powder also color can be adjusted according to the Pantone color card. 
sizes and shapes can also be customized according to customer needs. We also provide customers with customized logo carton and packaging services.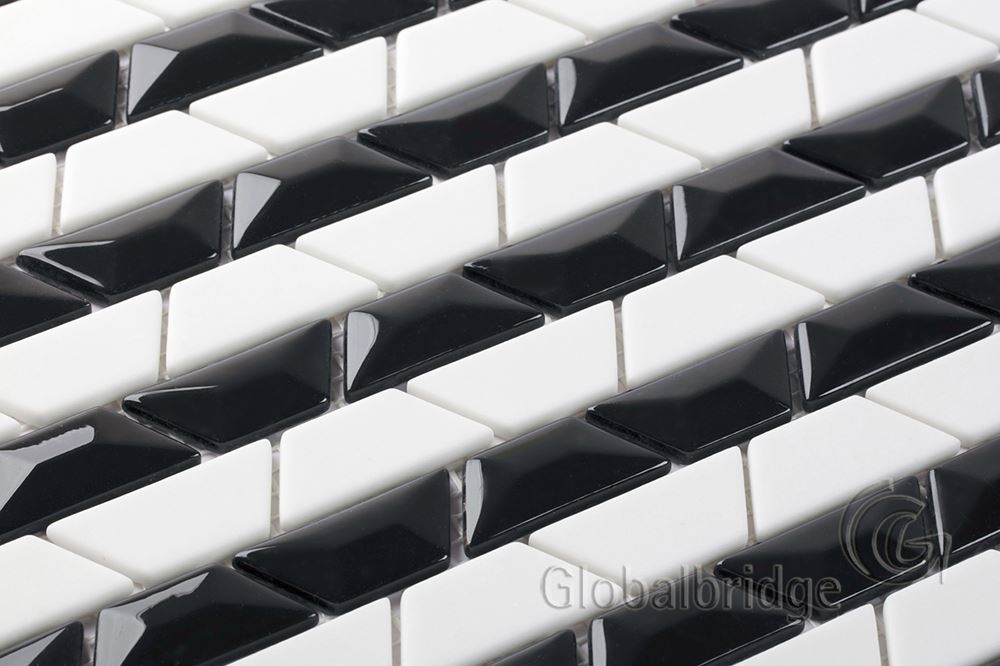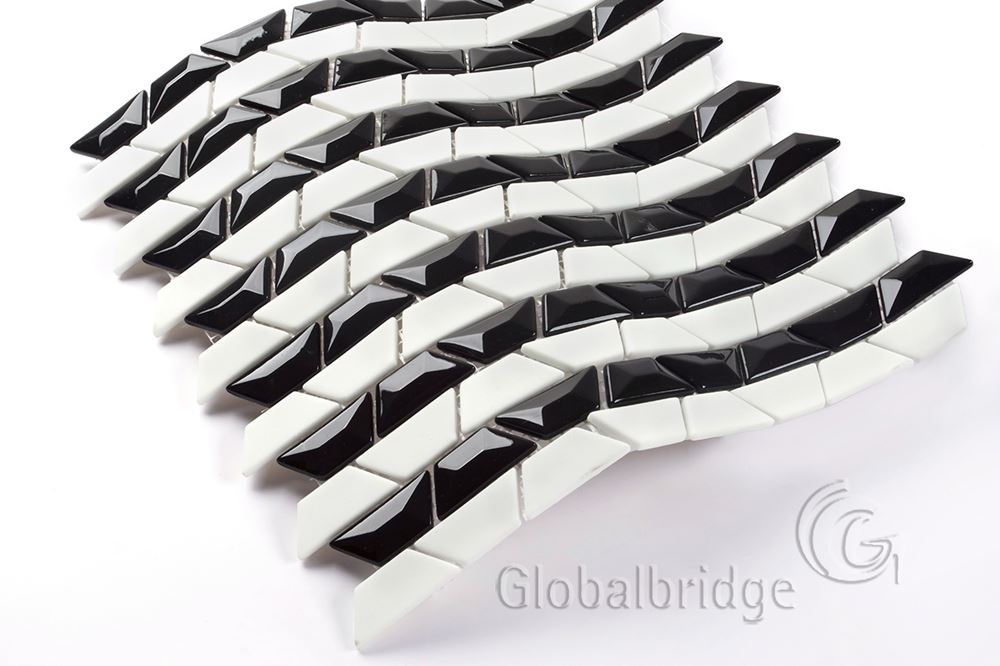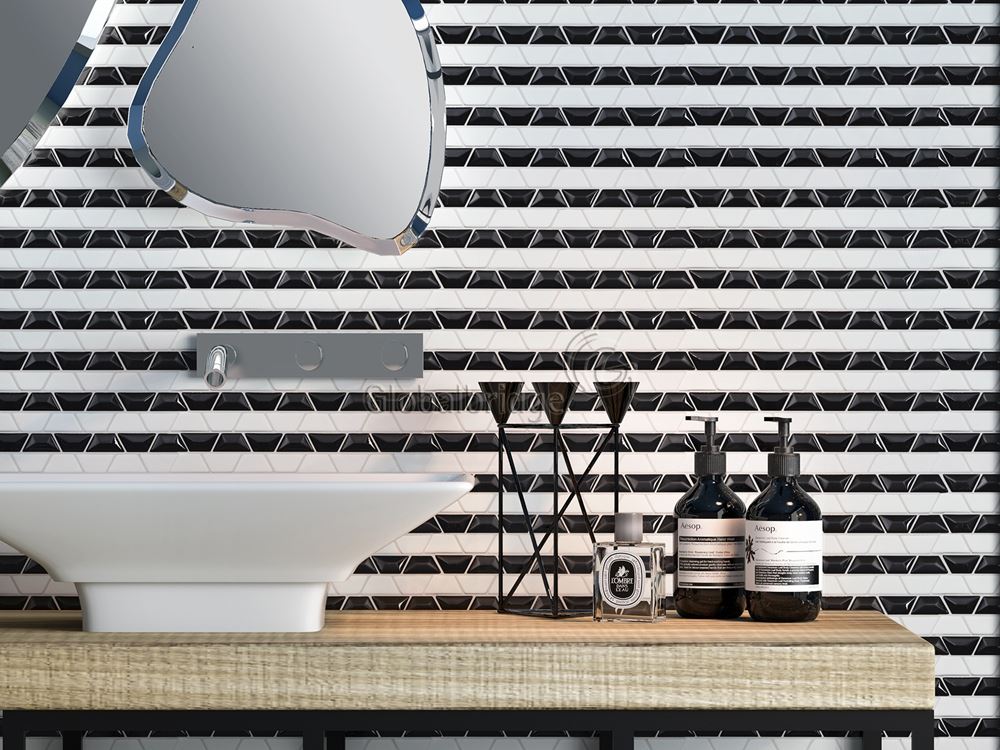 Advantage of powder glass mosaic
1.Various of colors
2. The safest and most environment-friendly building materials are completely made of high-temperature sintering of natural minerals. They have no harmful radioactive elements on the human body. They have a strict texture and light weight. They are excellent environmental protection materials and are resistant to acids, alkalis and chemicals. Use anywhere is ok.
3. Color will not fade, can be used for the environment of sunlight, dust, rain, snow, smoke, etc.
4.Flexible shapes and color, can be made into different shapes.Also it can make glossy,matte,iridescent,engraving,inkject surface effect.
Hot Tags: Enamel Glass Mosaic, China, manufacturers, supplies, factory, wholesale, price, for sale