◆ Exclusive Item From Global Bridge.
◆ Use tiny mosaic chips to create fantastic patterns, from the independent design of Global Bridge.
◆ 3D dynamic effect is created by similar color system, which is shown by the small chips of  Wall tile for kitchens.

| | |
| --- | --- |
|  Product Code |  Pattern-Iteration |
|  Price(For Retail) |  $ 18.2 / Pcs |
|  Chip size |  10x10x6 mm |
|  Sheet size |  294x294 mm |
|  Thickness |  6 mm |
|  Color Family |  Mix |
|  Tile Material |  Recycle Glass |
|  Commercial/Residential |  Commercial/Residential |
|  Tile Use |  Indoor and Outdoor |
|  Tile Features |  Low water absorption, Anti-acid, Anti- alkali, Frost Resistant |
|  Package | 20 PCS/CTN, 1.73 SQM/CTN, 19.57 KGS/CTN |
|  Production Date |  Around 30 days |
|  Application | |
|  Terms & Conditions |  Click for more |
|  Warranty |  Click for more |
Notice
◆ OEM&ODM Service is available.
◆ Variations in color, shade, surface texture and size are natural characteristics of all our products and should be expected. 
Images shown are representative, but may not indicate all variations in these characteristics.
◆ Prices as noted are subject to change without notice. Price shown above is retail price, for the distributor price is negotiable. 
Please contact our sales or distributor for current pricing. These prices do not include shipping or applicable sales tax.
◆ If you need more product pictures please kindly contact us.

1. Wall tile for kitchens with zero water absorption, anti-acid, anti-alkali, chemical resistance can be used in any area in your dream house.
2. We have selected the popular warm Morandi color as the main color of our products. Matte mosaics with gentle colors make the whole space bigger and brighter.
3. This Wall tile for kitchens mosaic pattern is very suitable for background wall decoration, bar decoration, etc.
4. From the independent research and development product series of Global Bridge, we pay more attention to the characteristics of mosaic as an art decoration.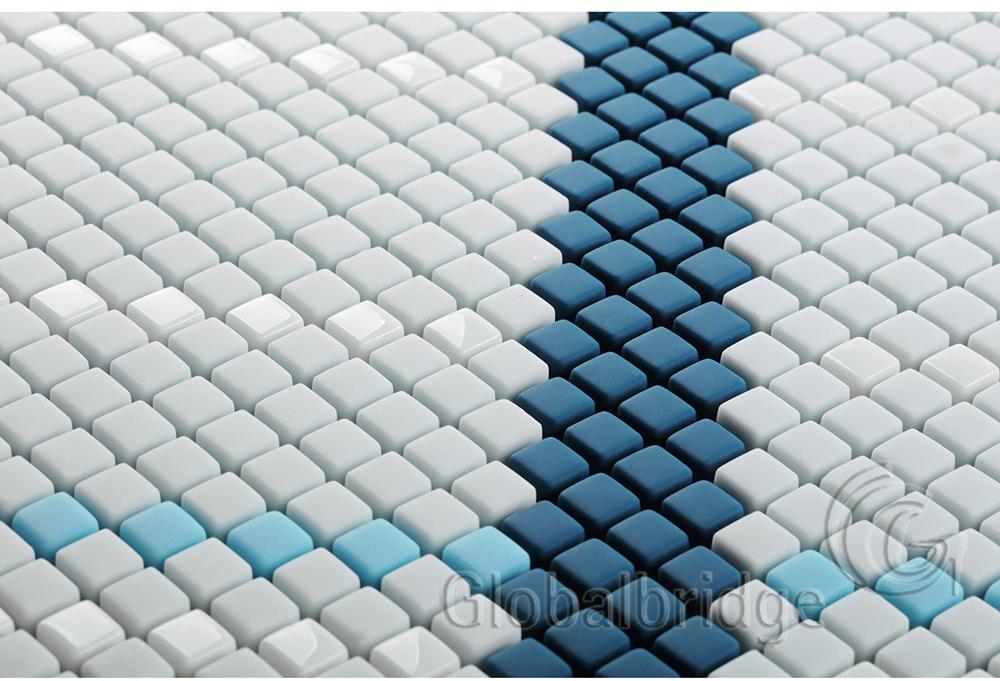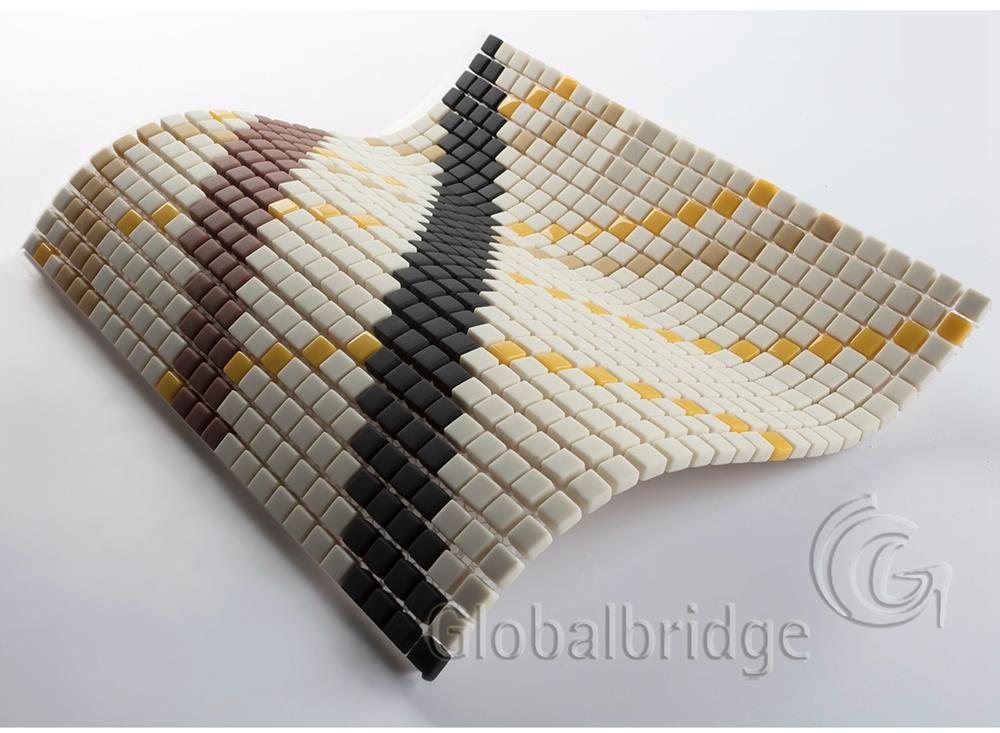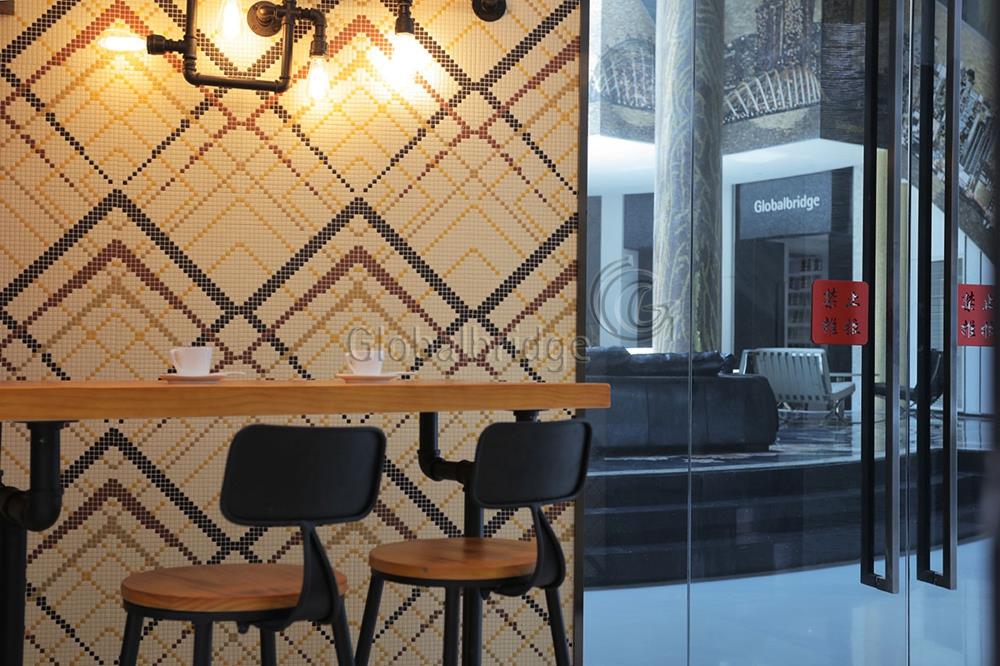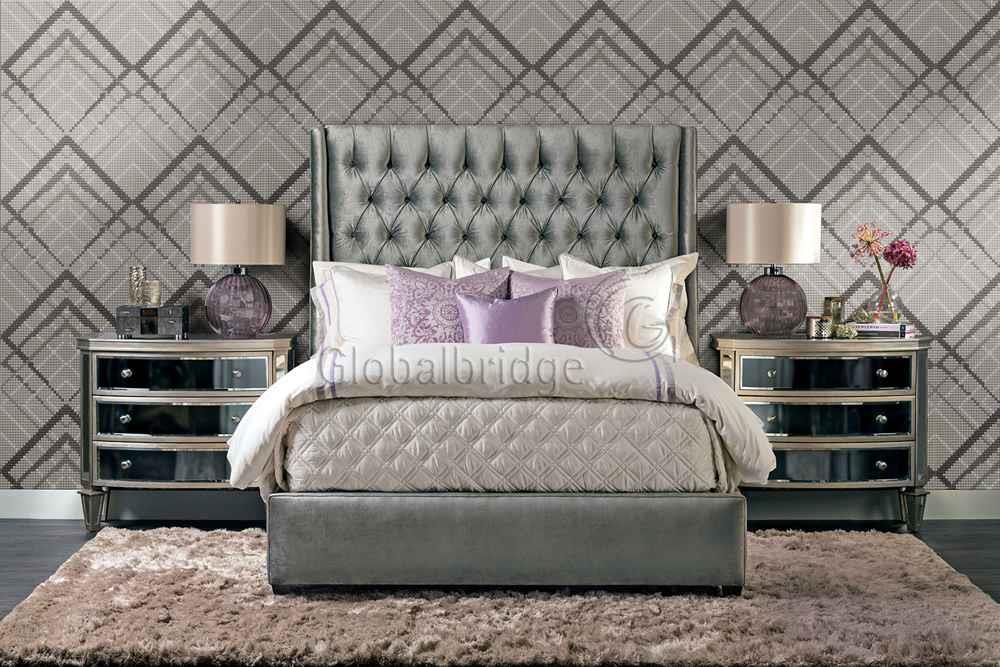 *Sintered glass mosaic is made of glass powder as the main raw material, added with appropriate amount of binder and pressed into a certain size of green, sintered at a certain temperature to form a glass mosaic. *Based on the glass powder as the main raw material, a proper amount of binder and the like are added into the green body of a certain specification size, and the glass mosaic is sintered at a certain temperature. *It also called recycled glass mosaic,fullbody mosaic,enamel mosaic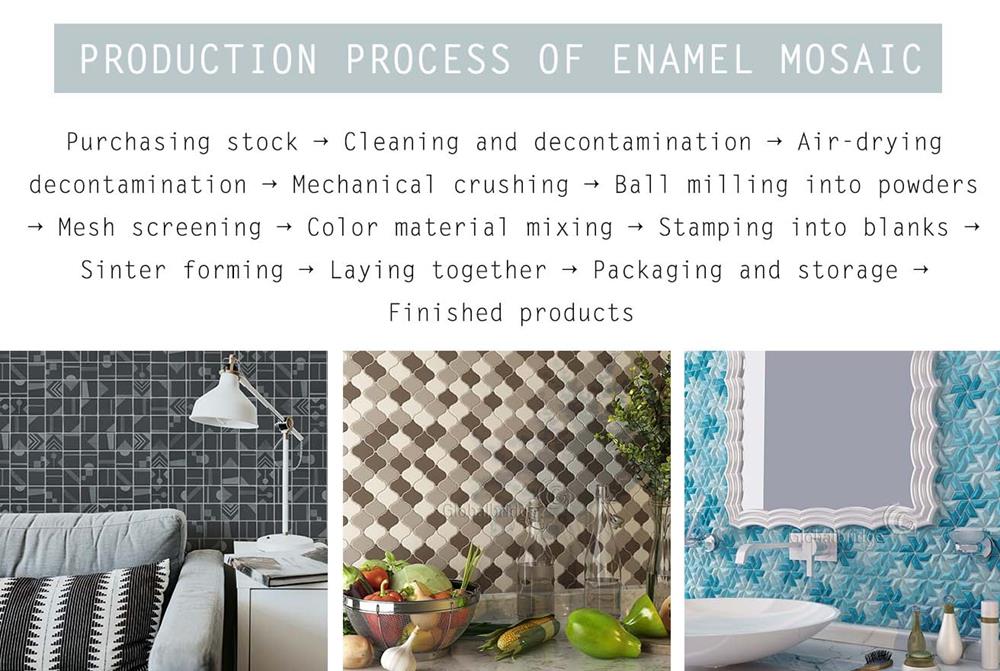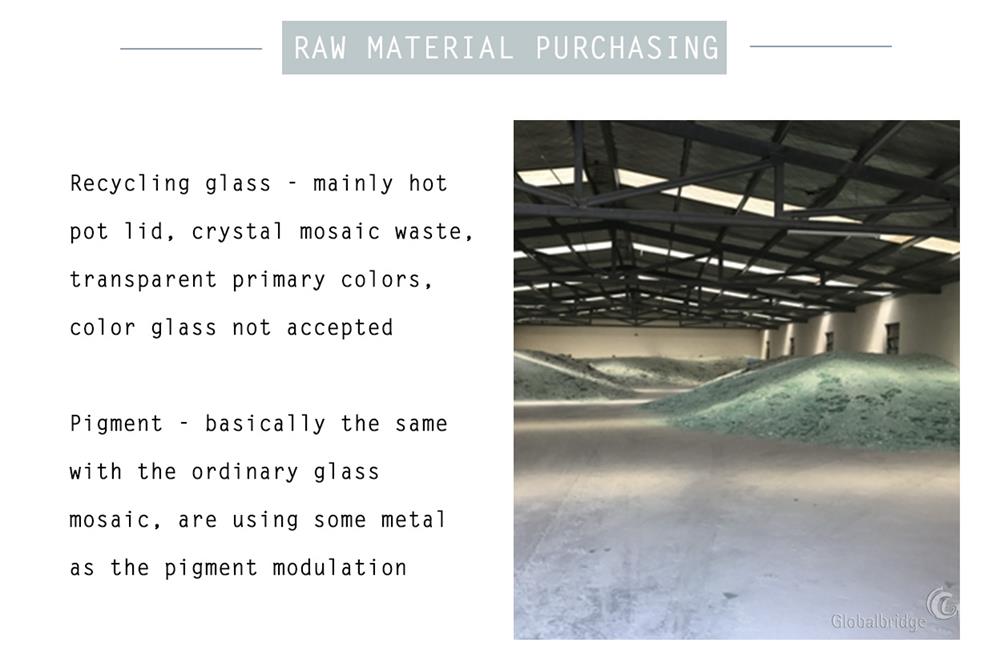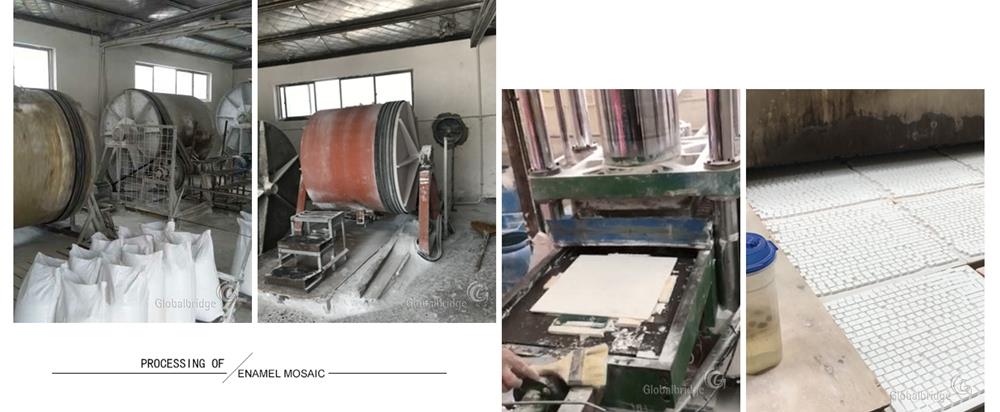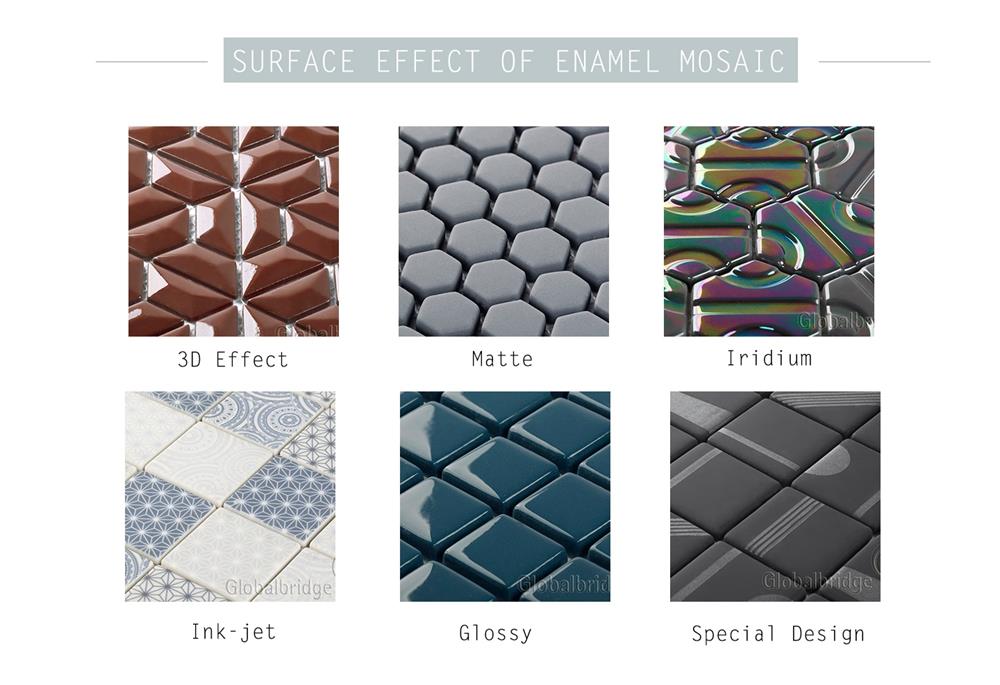 Advantage of powder glass mosaic
1.Various of colors
2. The safest and most environment-friendly building materials are completely made of high-temperature sintering of natural minerals. They have no harmful radioactive elements on the human body. They have a strict texture and light weight. They are excellent environmental protection materials and are resistant to acids, alkalis and chemicals. Use anywhere is ok.
3. Color will not fade, can be used for the environment of sunlight, dust, rain, snow, smoke, etc.
4.Flexible shapes and color, can be made into different shapes.Also it can make glossy,matte,iridescent,engraving,inkject surface effect.
Hot Tags: Wall tile for kitchens, China, manufacturers, supplies, factory, wholesale, price, for sale