Nov 05, 2019
Crafted Artwork:Waterjet Marble Mosaic

By Rena▕ Nov 05 , 2019

Through the ages, the great human construction always with imprint of marble, because beauty is derived from natural stone art. Nowadays,
with the continuous improvement of our living standard, natural stone as the main materials of home decoration.
Waterjet stone pattern, with its gorgeous, showily aggressive traits, also more and more love for stylist, become top-level element of buildings .
In this article we will have an in-depth discussion about the stone water knife flower things.
Before we begin, as is customary, let's look at a few photos of waterjet natural stone art work: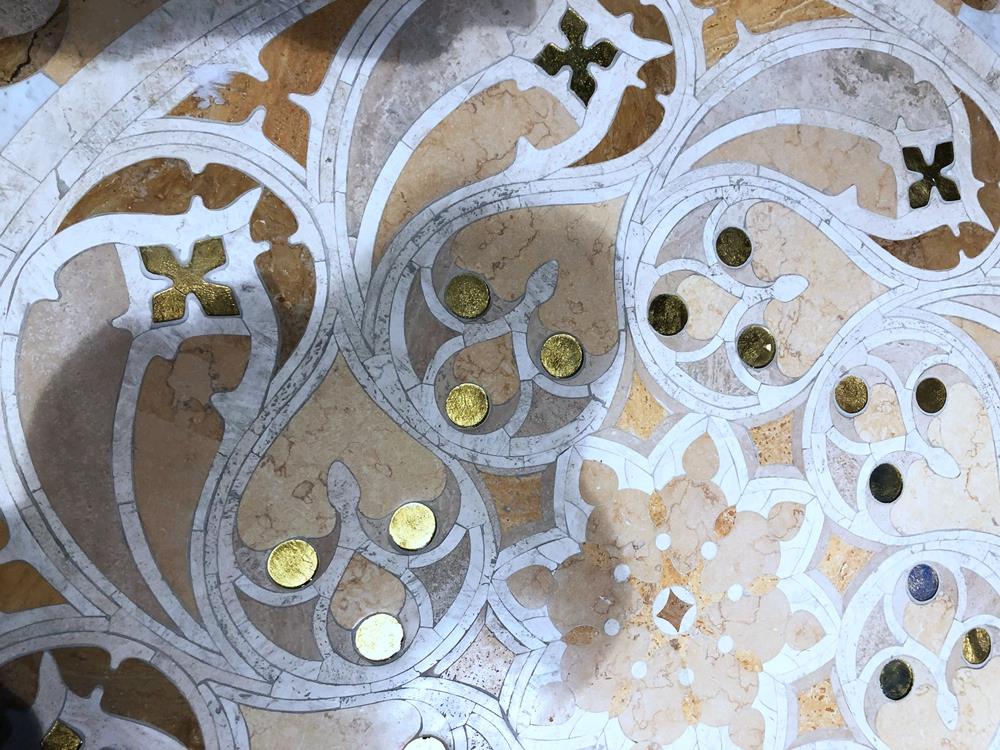 (Photo from 2019 Cersaie & Marmomac)
In contemporary design, exquisite stone waterjet parquet simple, luxury and exquisite, always can cause people's surprise, play the role of the finishing point in the space,
can skillfully use parquet in the design works to express the design concept, is a senior design technique.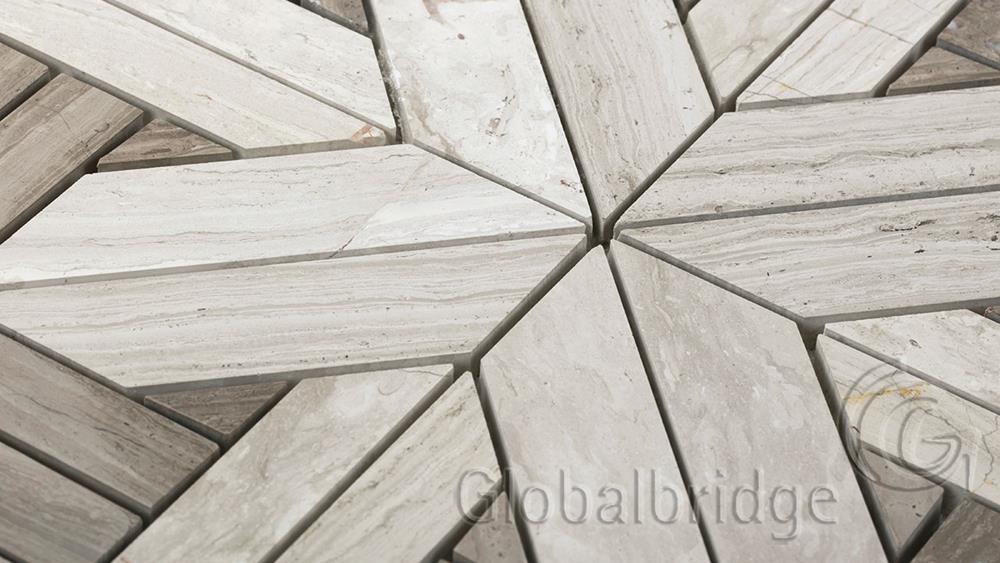 Waterjet parquet, also known as stone parquet, an exquisite natural stone pattern that made from people who use artistic conception to replace pigment with natural stone.
Its basically is to use the natural and distinctive color , pattern and material qualitative of marble stone, add special artistic conception and design to complete.
With the development of stone processing technology, as well as the complexity of stone Mosaic patterns and designs, Stone waterjet equipment is widely used in stone parquet processing and production.
And for complex parquet design, waterjet has become an indispensable tool.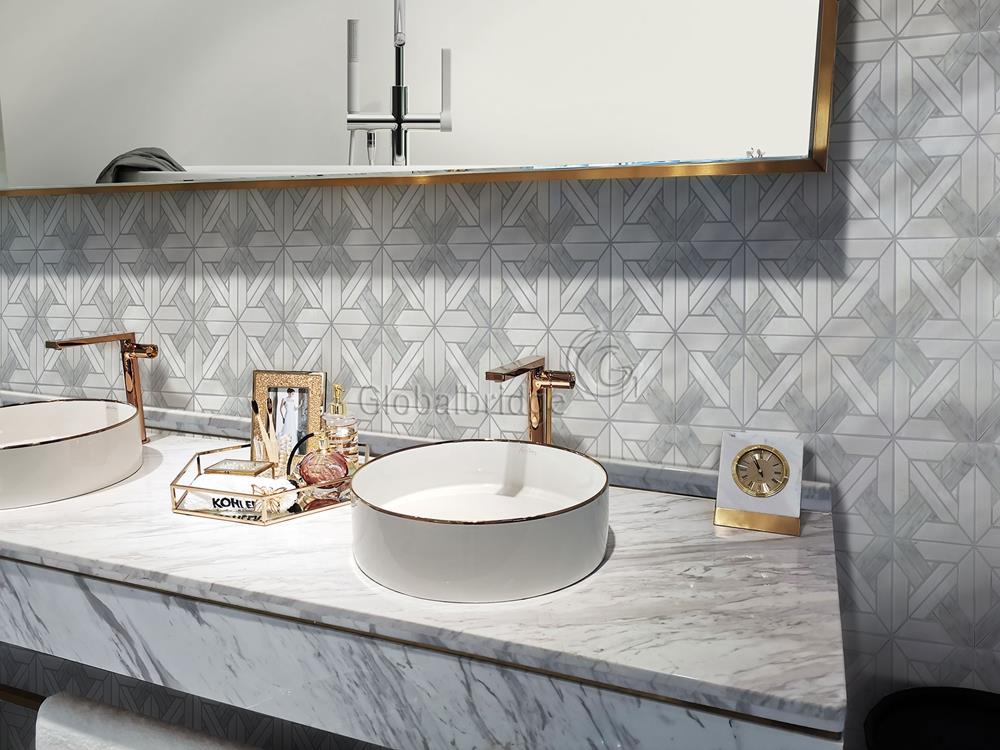 Type of water knife parquet
◆ According to the scale, there are outdoor square waterjet parquet, large building indoor waterjet parquet, villa water knife parquet.
◆ According to the process, there are 3D waterjet flower parquet , Flat waterjet flower parquet, Insert waterjet flower parquet.
◆ According to the style, there are European classical waterjet parquet, new classical and Chinese waterjet parquet, modern pattern waterjet parquet and so on.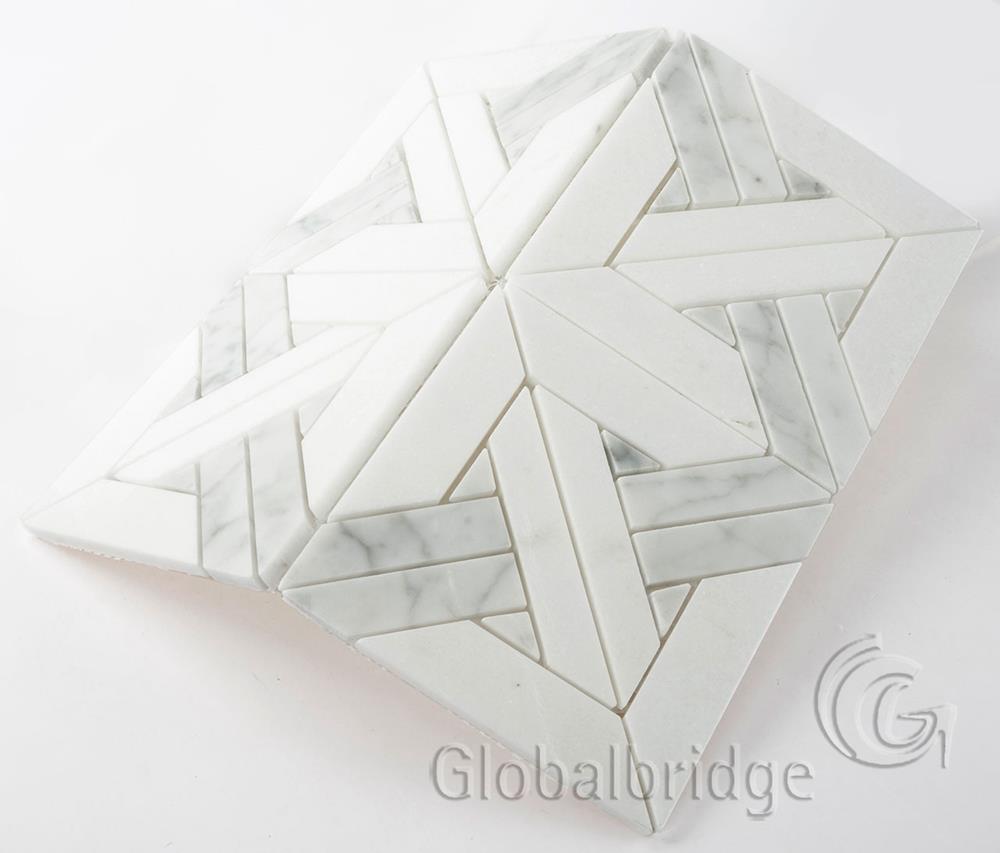 Waterjet cutting features:
◆ Waterjet cutting can be arbitrary curve of any material one-time cutting processing (other cutting methods will be limited by the variety of materials)
◆ No heat and harmful substances will be released during cutting, and no thermal effect (cold cutting) will be generated.
◆ After the cutting does not need and easy to secondary processing, safety, environmental protection, low cost, fast speed, high efficiency, can achieve arbitrary curve cutting processing, convenient and flexible, wide range of USES.
◆ Water cutting is the most applicable cutting technology.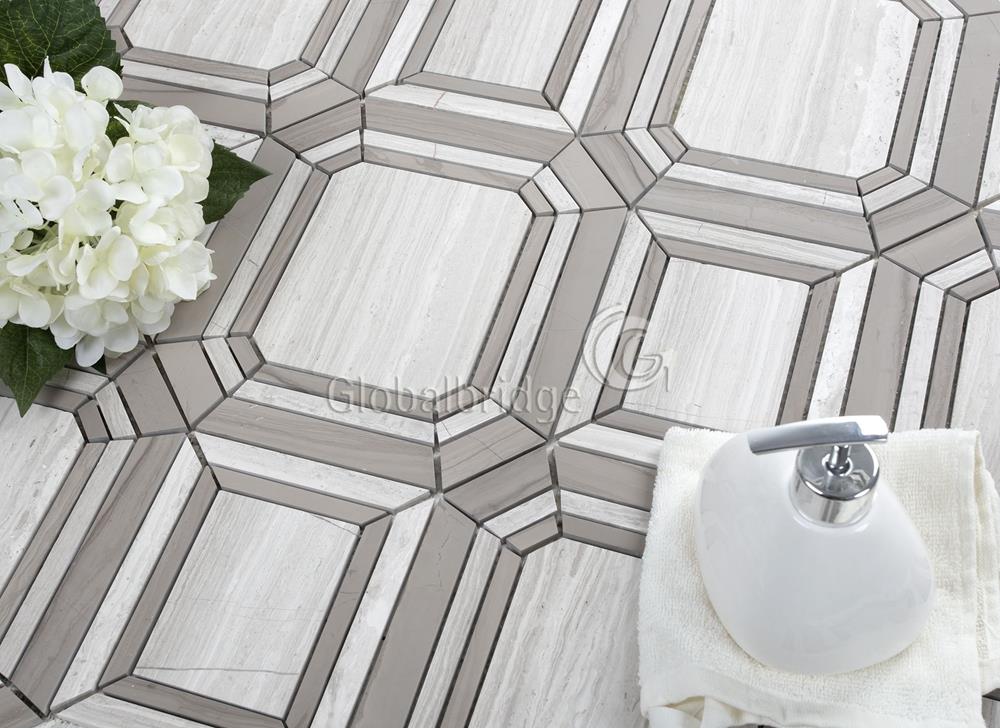 As a professional mosaic supplier and manufacturer, we sincerely provide you with high quality of waterjet stone mosaic.
Also we are developing a Global Bridge exclusive waterjet stone mosaic series, with a more than ten years of professional designer team, according to the fashion trend and practical household, bring a series of new products for you.
Related Products