Aug 24, 2019
Fantastic Combinations: Irrgular Shape and Vivid colour
By Rena▕ Aug 24, 2019

Simple black, white and grey colors sometimes make the decorative space more vivid and interesting,
with subtle changes in color that give people a different visual impact.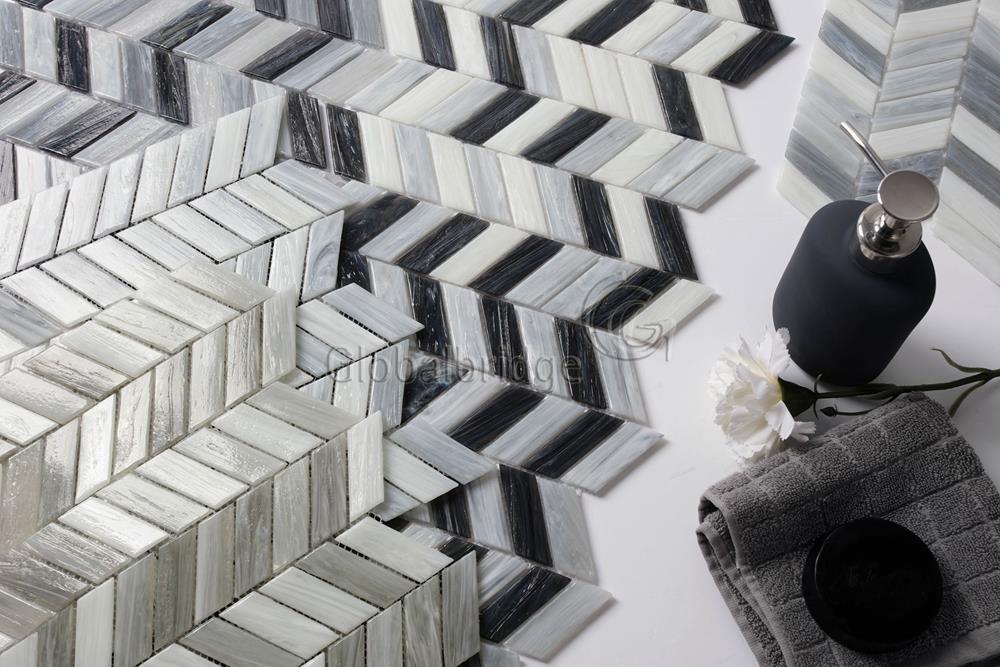 We developed the special mold for the ceramic strips. You are difficult to find the same shape or texture in the market.
Also, the hot-melt glass in big chip size is peculiar at home and abroad, because the high technical difficulty and high equipment cost.
Therefore, we can help to protect your market effectively.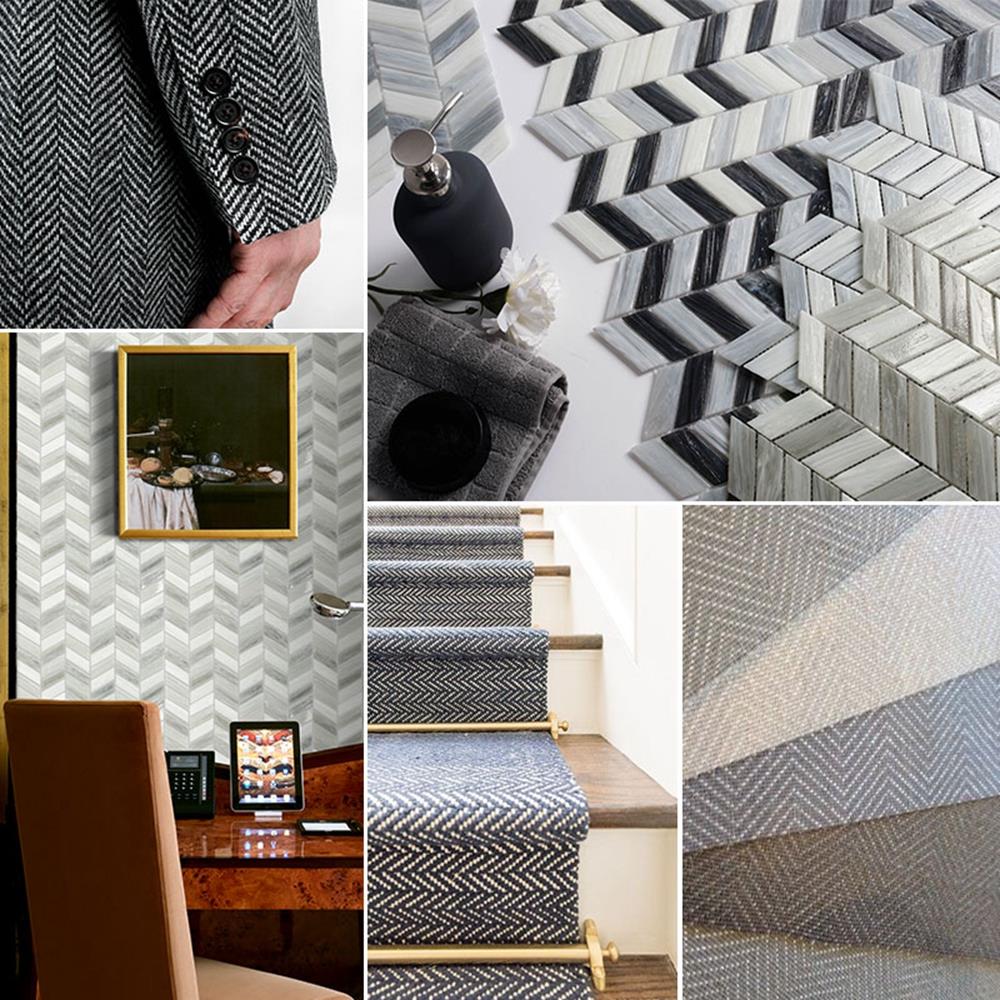 Black and white and gray color is an indispensable feature of interior design, and sometimes the simplest is the best.
This Stream series is perfect and simple. Easy to clean and maintain, the herringbone shape enhances the streamlined, simple yet harmonious look.
If you really want to add a few bright colors, you can use bright green plants or vivid towels.

With its elegantly fanned silhouette, This hot melt glass mosaic tiles can be installed in different ways for equally captivating patterns.
A classic tile shape, the herringbone pattern is most definitely a customer favorite because of their ability to add interest to any space they adorn.
We're sharing some of our favorite features and the ways to install on today's blog. Want to see them all, click here!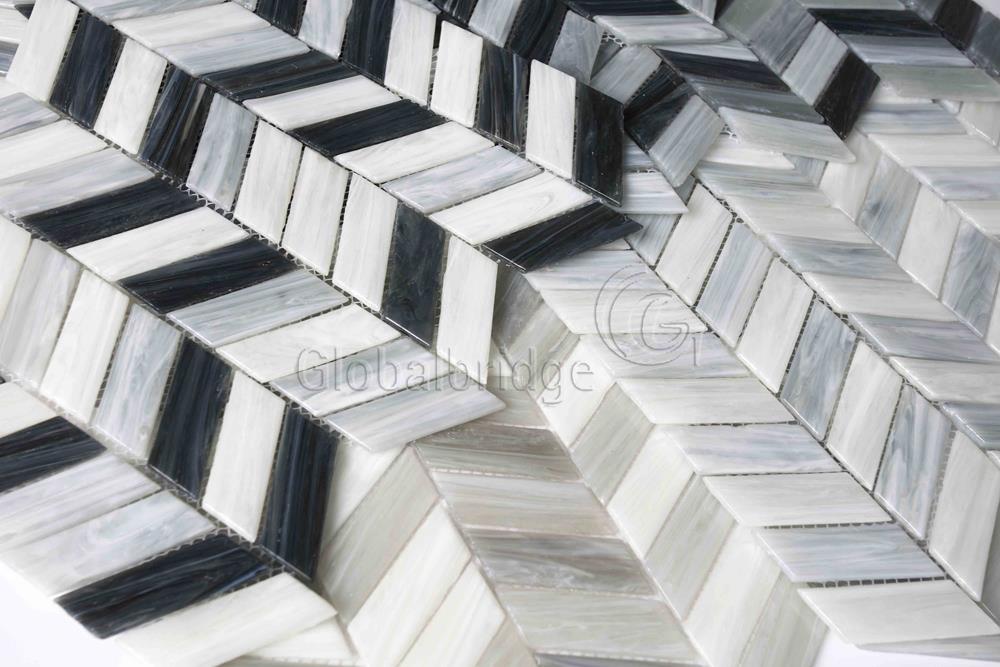 Related Products