◆ A good choice ceramic mosaic tile for bathroom and kitchen also pool wall and floor .
◆ Perfect for residential and commercial use .
◆ Fired in high temperature, color is atable and also the pattern is wavy .

| | |
| --- | --- |
| Product Code | Ceramic Mosaic - PaperClip Glazed |
| Price(For Retail) | $ 10 / Pcs |
| Chip size | Side Elipse 23x98x8 mm |
| Sheet size | 303 x 301 mm |
| Color Family | Blue,Grey,White,Green,Red |
| Tile Material | Ceramic |
| Commercial/Residential | Commercial/Residential |
| Tile Use | Indoor and Outdoor |
| Tile Features | Low water absorption, Anti-acid, Anti- alkali, Frost Resistant |
| Package | 14 PCS/CTN, 1.28 SQM/CTN, 19.02 KGS/CTN |
| Production Date | Around 30 days |
| Application | |
| Terms & Conditions | Click for more |
| Warranty | Click for more |
Notice
◆ OEM&ODM Service is available.
◆ Variations in color, shade, surface texture and size are natural characteristics of all our products and should be expected.
Images shown are representative, but may not indicate all variations in these characteristics.
◆ Prices as noted are subject to change without notice. Price shown above is retail price, for the distributor price is negotiable.
Please contact our sales or distributor for current pricing. These prices do not include shipping or applicable sales tax.
◆ If you need more product pictures please kindly contact us.

1. Easy to clean and maintain. Kitchen tiles splashbacks in mesh mounted is easier to clean than mosaic in paper mounted.
It is more stable and easier to maintain than the other products, only need to keep surface clean with neutral detergents.
2. Kitchen tiles splashbacks are suitable for exterior applications in non-freezing climates when proper installation methods are followed.
3. Kitchen tiles splashbacks is suitable for interior walls and floors. It can create a gorgeous bathroom or kitchen.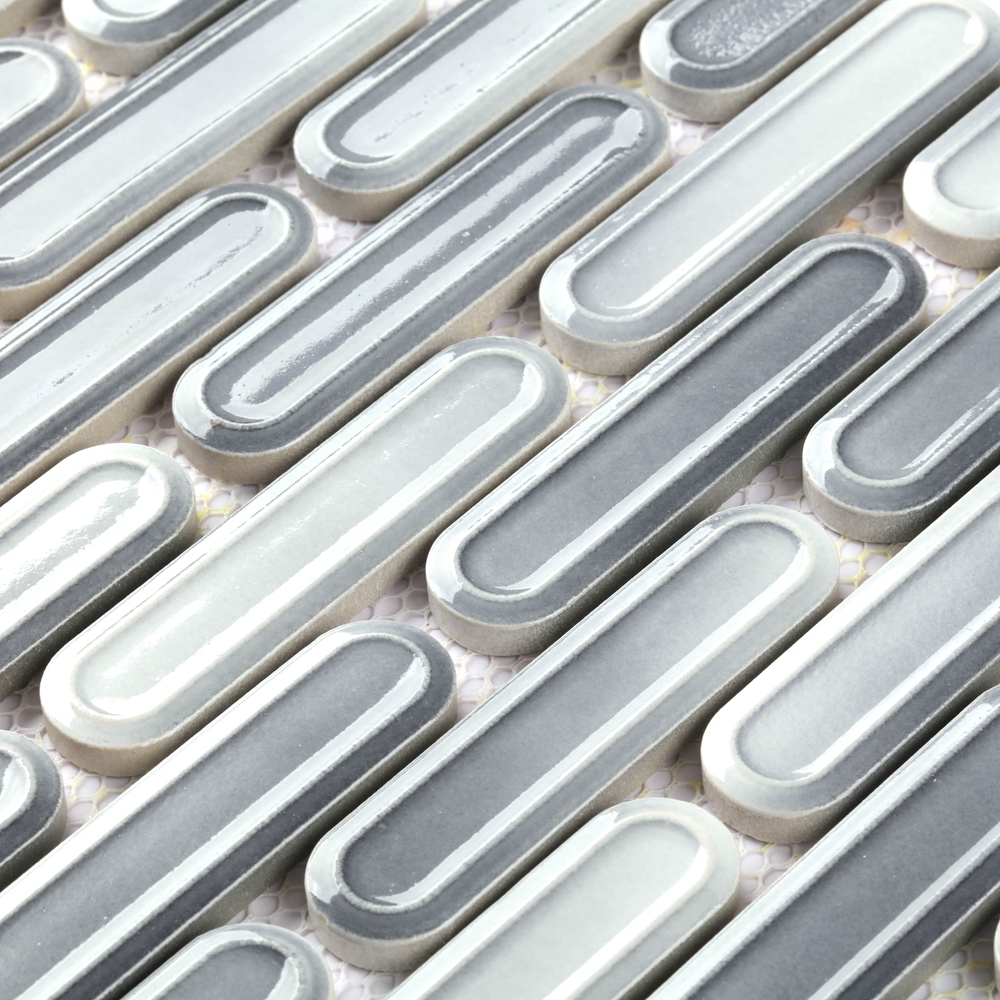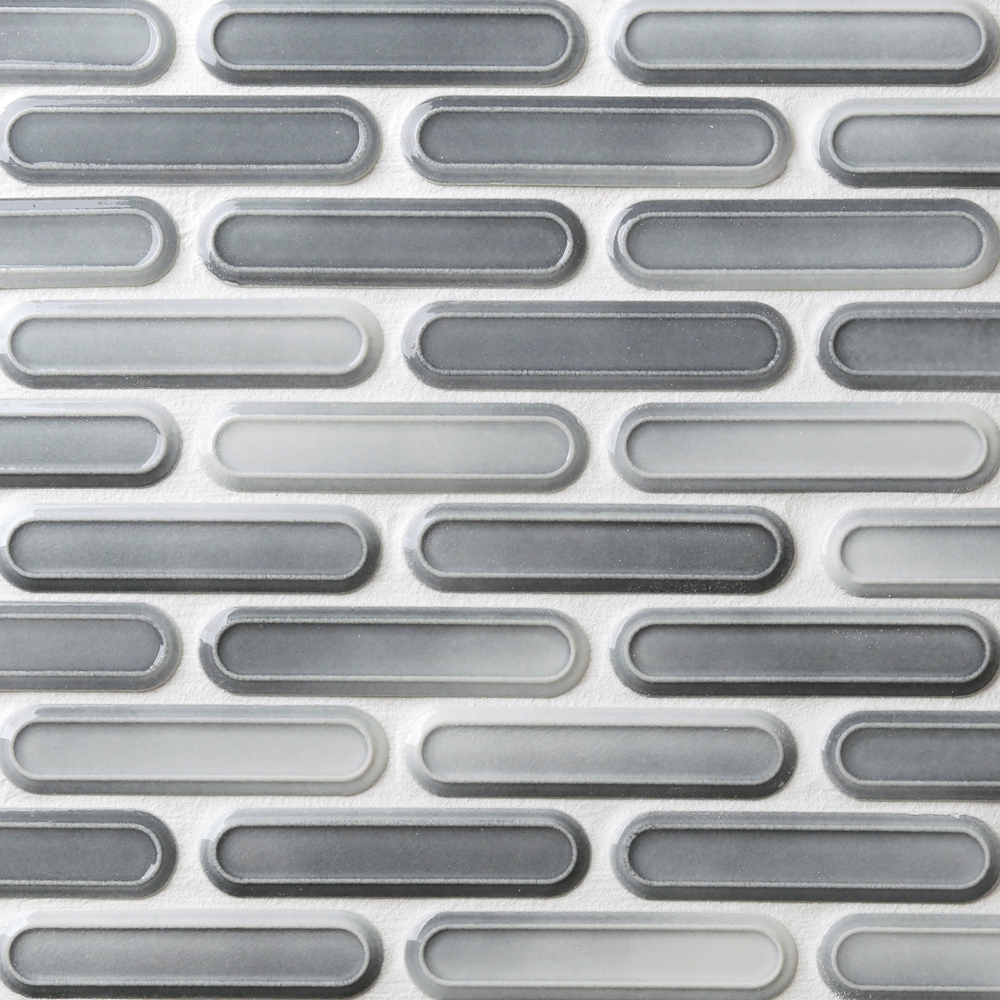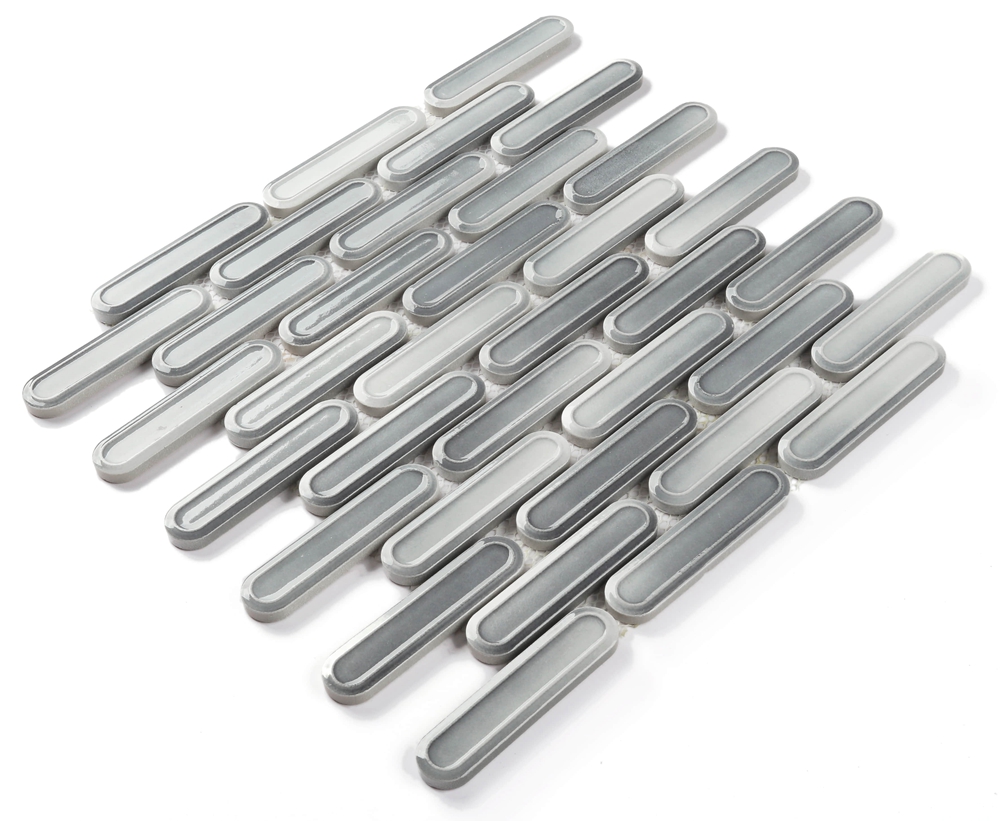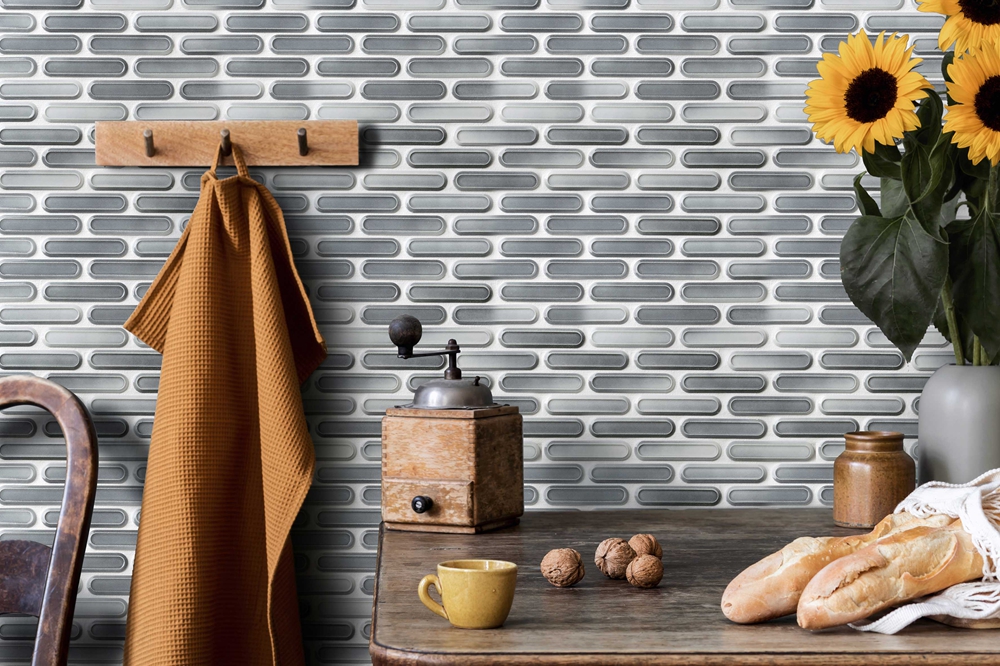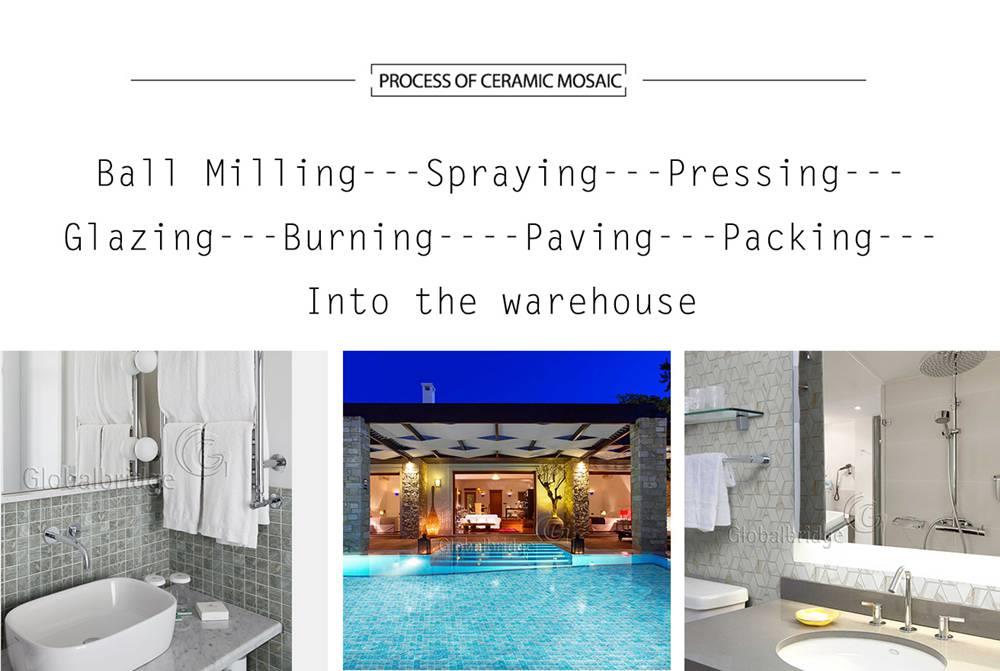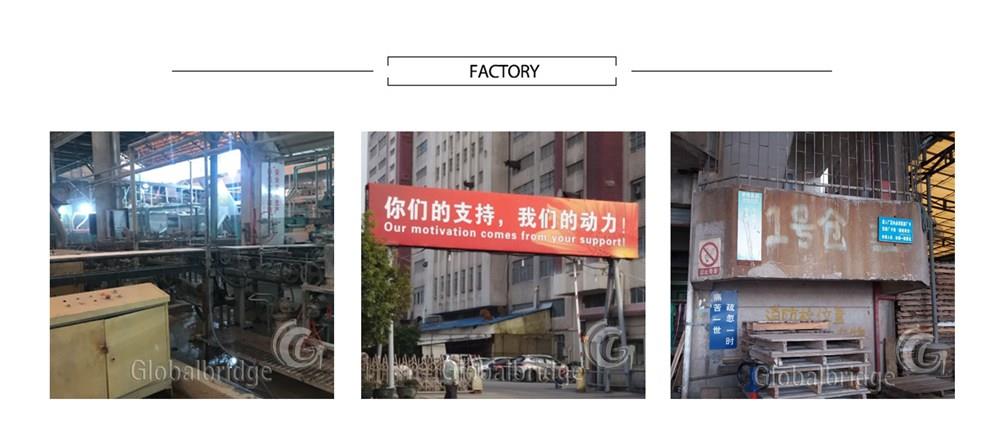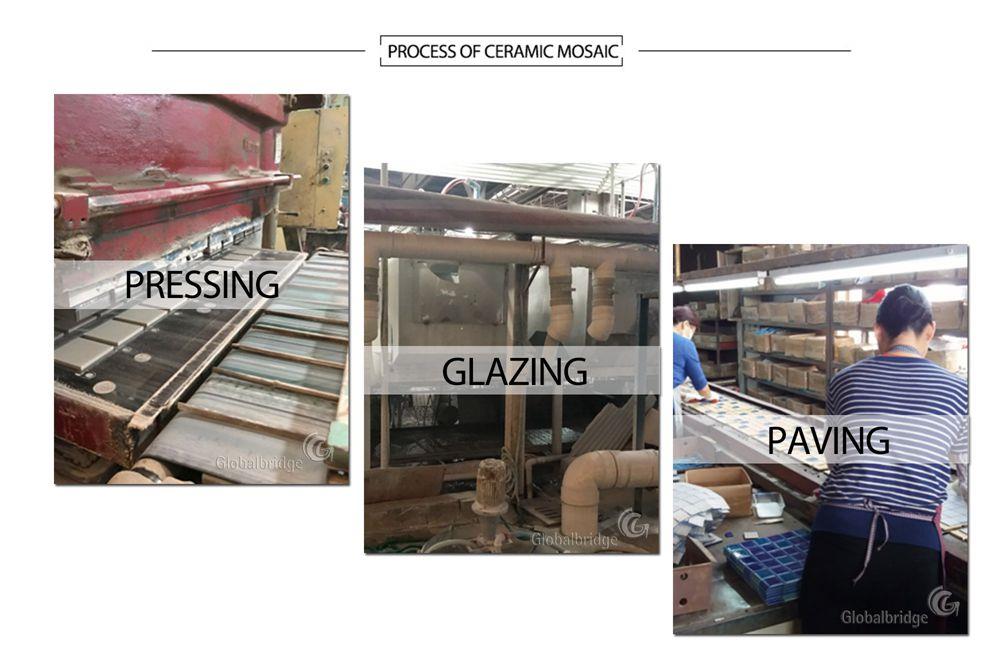 Ceramic mosaic, in other dazzling and generous ceramic tiles, its delicate and exquisite posture, retro and elegant style is more conspicuous. Some ceramic mosaic surfaces are polished and form irregular edges, creating the appearance of years of erosion to create a sense of history and nature. This type of mosaic not only retains the simplicity and weight of the pottery, but also the delicate and moisturizing of porcelain. The highlight lies in its profound cultural connotation.
Because today's ceramic mosaics are more rich in color, they are in various colors, and can be painted on the wall, which can be used as a carpet to decorate the floor. Most of the ceramic mosaics are more elegant and delicate, with excellent antique effects and suitable for classical style bathrooms. Ceramic mosaics have different quality requirements for products used in different applications, and the wear resistance index on the ground should be higher than the wall mosaic.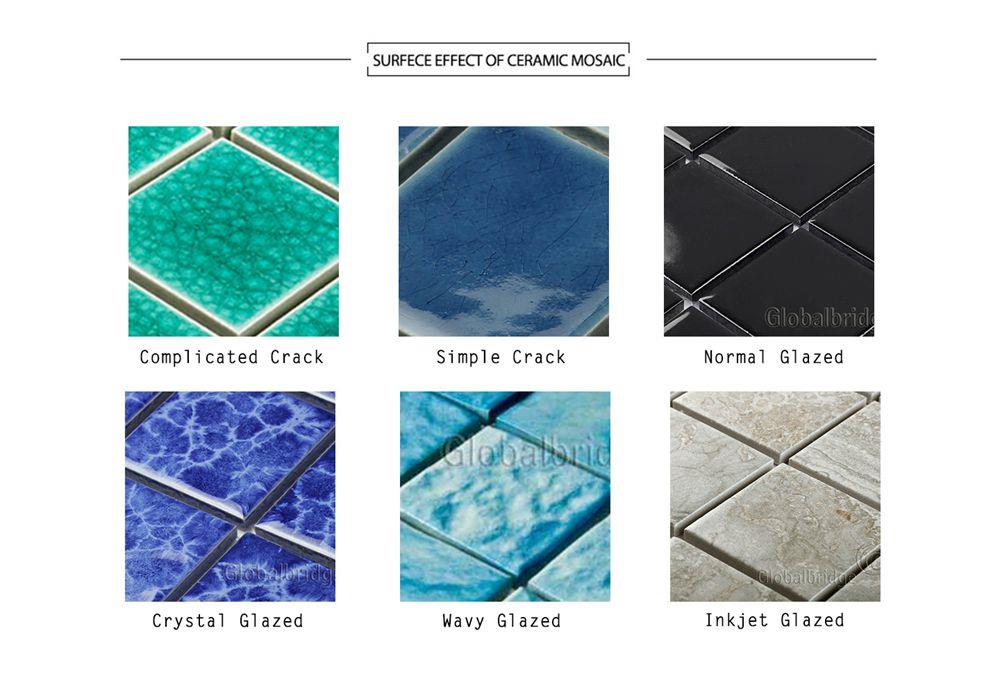 Ceramic mosaics are now widely used in high-rise decoration and floor decoration in hotels and hotels. Shows the luxury of the building. Because the mosaic color is rich in expression and the monolithic elements are small and exquisite, they can be combined into different patterns to achieve a good visual effect. Therefore, the ceramic mosaic is also suitable for the decoration of fountains, swimming pools, bars, dance halls, stadiums and parks. At the same time, due to its excellent anti-skid performance, it is also commonly used in the floor decoration of family bathrooms, baths, balconies, restaurants, living rooms. It is especially pointed out that it is a ceramic mural for large public events venues, which can show the artistic charm of mosaics.
Hot Tags: kitchen tiles splashbacks, China, manufacturers, supplies, factory, wholesale, price, for sale